Shopping Cart
Your Cart is Empty
Thank you for your business!
You should be receiving an order confirmation from Paypal shortly.
Exit Shopping Cart
Welcome to Camp Trusted Parents
REGISTRATION CLOSES JUNE 4, 2022
Due to COVID-19, necessary changes have been made to how we traditionally operate our summer camp program, to ensure the safety of our campers and staff. We are committed to ensuring that our campers have an safe, enjoyable and successful camp experience!
Camp Trusted Parents makes an iconic summer camp experience available to campers whose challenges may prevent their participation in the traditional camp setting. We are an all inclusive summer day camp offering love, acceptance and fun to children, teens, and young adults, ages 7-22, with and without special needs. We believe that our amazing campers, regardless of ability level, should have all the fun summer camp has to offer. Careful consideration went into making our camp accessible friendly, from our specially trained staff, facility, menus, and activities. We are designed and prepared to meet the varying needs of campers diagnosed with intellectual and developmental disabilities who may also use wheelchairs, walkers or crutches.
Careful study is made of parent input, school IEPs, camper assessment, etc., so that the interests and needs of each camper can best be determined for suitable grouping and qualification prior to the campers attending camp. At Camp Trusted Parents, we focus on building friendships which last throughout the year, and setting emphasis on group settings that encourage social interaction and achieving the right level of challenge that meet each camper's needs. Development of the whole camper is our primary goal.
Special Thanks to those who make Camp Trusted Parents possible...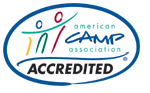 Camp Location:
Queens University of Charlotte
1900 Selwyn Avenue
Charlotte, NC 28207
Mailing Address:
Camp Trusted Parents
P.O. Box 480688
Charlotte, NC 28269
/